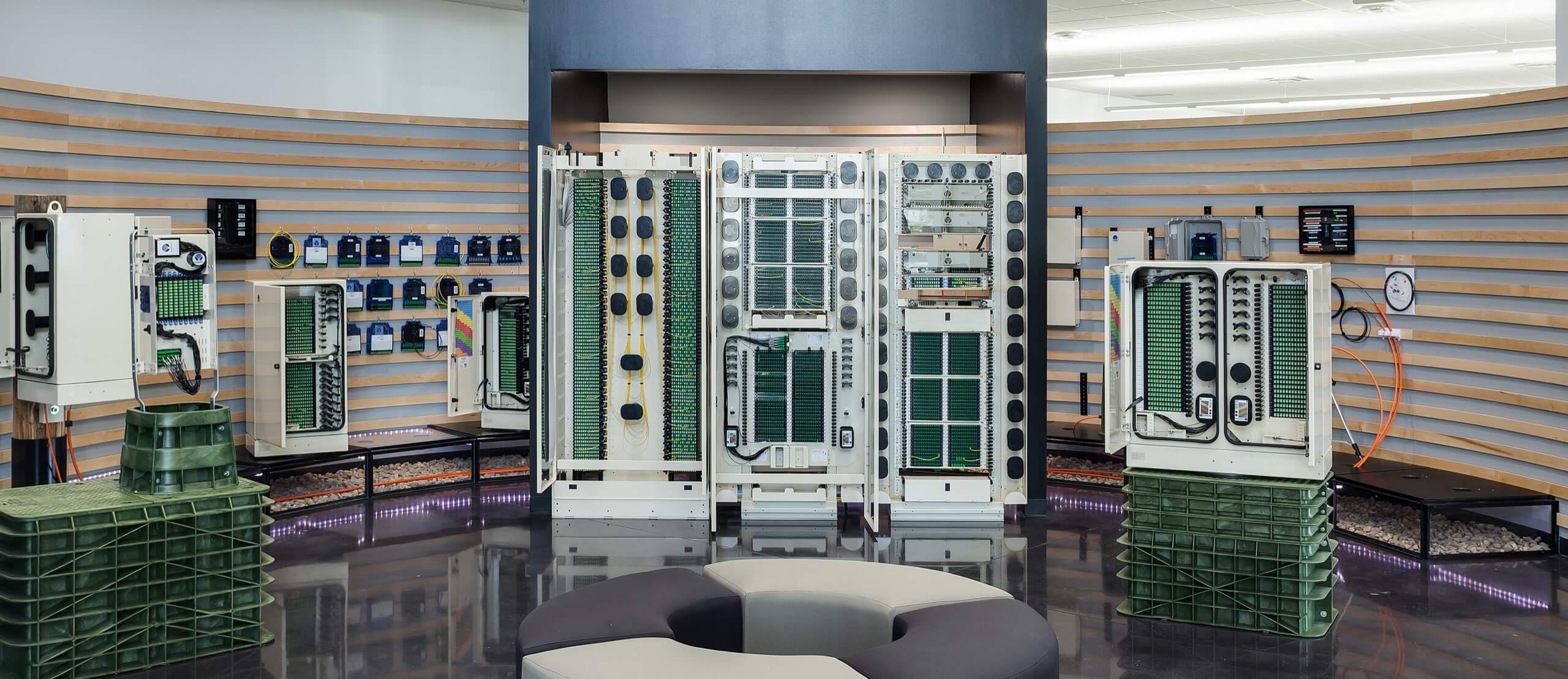 Cabinets, Enclosures & Wall Boxes
For Fiber Optic Distribution
Incorporating Clearfield's philosophy of modularity and flexibility, the FieldSmart® Fiber Distribution Hub (FDH) sets the bar for fiber access, protection and density among outside plant fiber cabinets for PON, cross-connect or hub collapse environments, while the FieldSmart® Fiber Active Cabinet (FAC) is specifically designed to complement the service delivery and network migration capabilities of advanced electronic systems.
Our CraftSmart® Fiber Protection Boxes meet a wide range of fiber, coax and copper needs for the broadband, telecommunications and utility industries. The FieldSmart® Fiber Delivery Point (FDP) Pedestal Insert product line incorporates the delivery of fiber connectivity within Clearfield's fiber pedestals, to provide a secure, above-ground access point and physical fiber protection for drop cable solutions.
How Can We Help?
It's important to Clearfield that we LISTEN and understand the needs you have for your fiber network. We'd be honored to put our industry experts to work to help you achieve your goals.