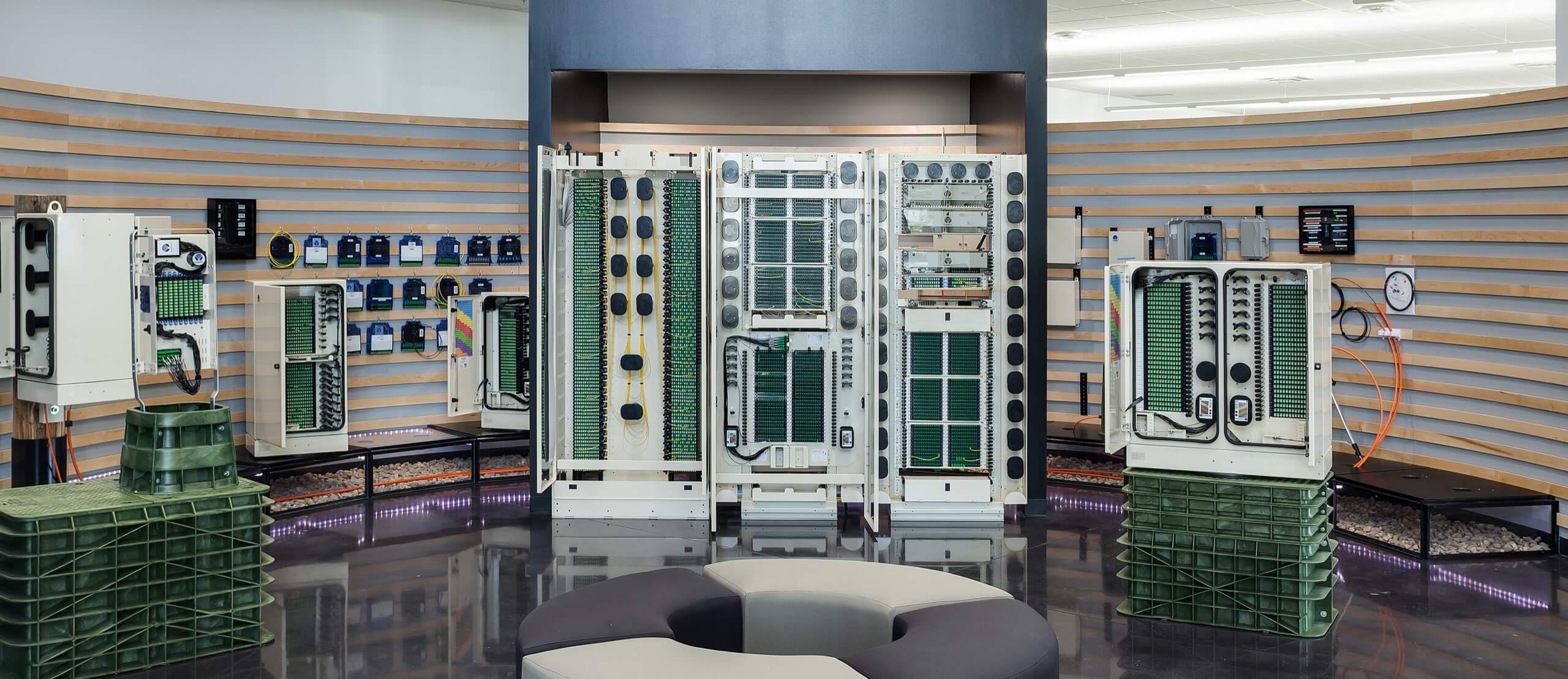 Fiber Distribution Terminal
Choosing a fiber terminal from Clearfield® means an improvement in the customer application and craft experience. Our fiber optic terminals can be deployed below grade (in a flower pot, pull box, small or large vault), as a pedestal mount, pole mount, strand mount or within an aerial deployment. Incorporating WaveSmart® Optical Components within a fiber optic termination box maximizes existing architectures and eliminates fiber exhaust scenarios. Clearfield's innovative fiber terminal solutions change the rules of fiber optic management.
Access Terminal Comparison
Clearfield's Fiber Distribution Terminal
Characterized by flexibility, scalability and a low labor requirement, Clearfield fiber distribution terminal products reduce the time necessary to install the network. Speed of installation is maximized by the use of existing infrastructure, implementing end-to-end, plug-and-play functionality, as well as the ability to interconnect multiple types of pathway and media (conduit, microduct, flat fiber, microfiber). The design will also offer complete restoration — lowering the maintenance and repair costs while maintaining the ease of network reconfiguration FieldShield® fiber assemblies and YOURx® interconnects accommodate various fiber network architectures, such as Active Ethernet, RFoG or GPON in point-to-point or split architectures. Clearfield fiber optic terminals are designed to be used in SFU, MDU/MTU, Business Class Services as well as Wireless Backhaul.
How Can We Help?
It's important to Clearfield that we LISTEN and understand the needs you have for your fiber network. We'd be honored to put our industry experts to work to help you achieve your goals.