SeeChange Terminal and Hardened Connector System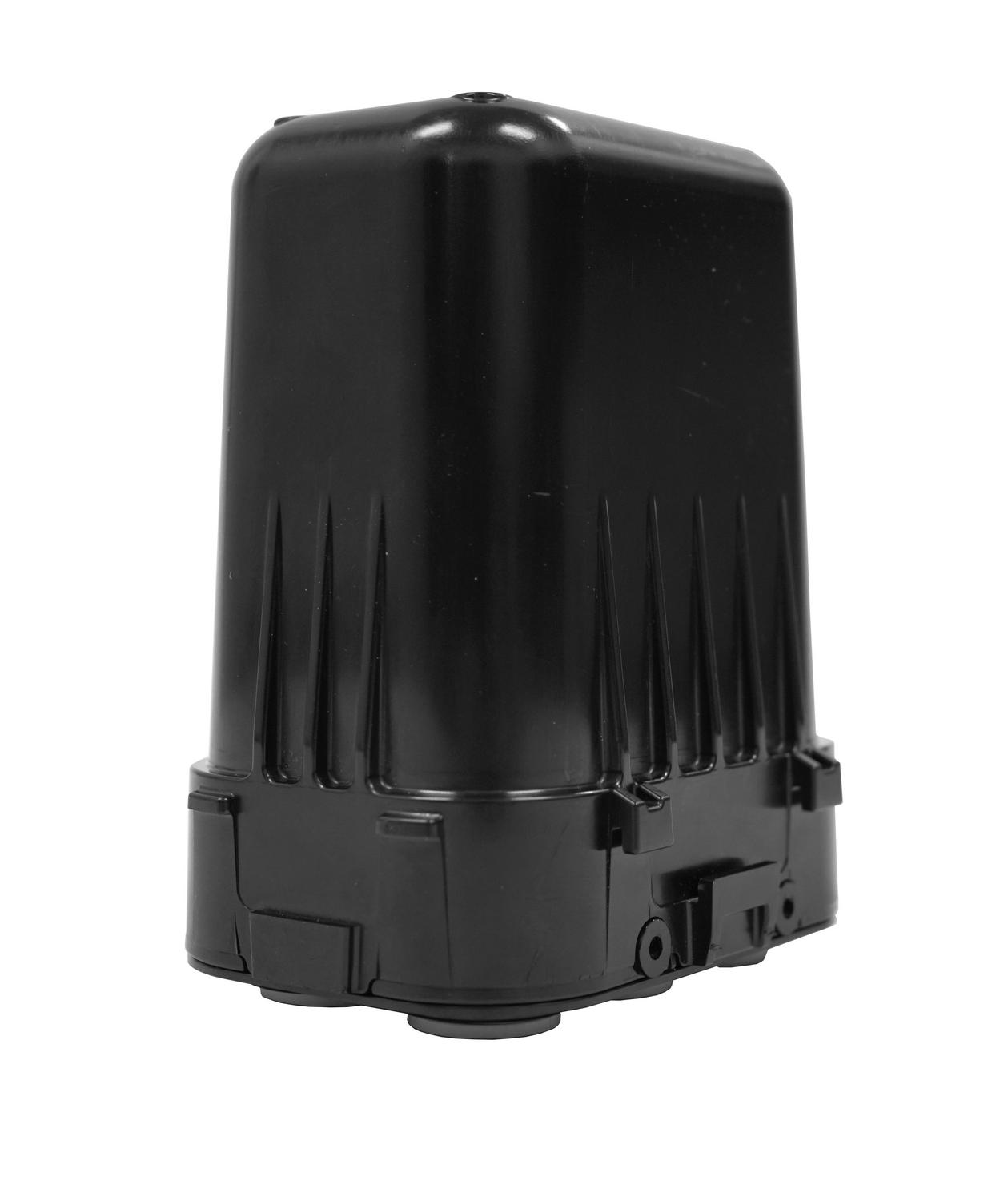 The SeeChange Terminal is Clearfield's small, carrier grade plug-and-play access terminal for use in FTTx applications, including Fiber to Home and Fiber to Business. Its small size also makes it an attractive choice to deliver fiber to cell towers and inside 5G decorative poles. The terminal provides an interface between incoming feeder fiber and single fiber drop cables.
Product Details
The SeeChange Terminal is fully sealed and includes a multifiber MPO input port, 2 or 4 single fiber drop ports and a multifiber MPO express output port. The MPO express output port is used to daisy chain to other SeeChange terminals deeper in the neighborhood. All connections to the terminal are made using SeeChange hardened connectors that can be installed with entry level technicians for quick deployment. SeeChange hardened connectors are ruggedized for OSP applications and meet Clearfield's FiberDeep performance levels for low insertion loss (0.2dB max IL for single fiber and 0.35dB max IL for MPO assemblies). Both centralized split and distributed split configurations are supported by the SeeChange Terminal. The terminal can be deployed below grade in vaults, handholes and flower pots, as well as above grade in pedestals or on a pole, and can be hung overhead on a strand for aerial applications.
Features & Benefits
Integrity
SeeChange Terminal GR-771 Compliant
Hardened SeeChange Connectors GR-3120 and GR-3152 compliant
Supports SeeChange MPO and SeeChange SC/APC connectors
Protection
Environmentally sealed for the harshest OSP environments
Molded with UV resistant thermoplastic material
Above grade, below grade and aerial mounting options
Carrier grade GR compliant terminal and connectors
Access
1 SeeChange MPO input port
 2 or 4 SeeChange SC APC drop ports
1 SeeChange MPO express output port
Compact footprint reduces space in handholes and pedestals
Investment
Strategic configurations to reduce inventory and shorten lead times
Repeatable design reduces engineering time
Plug-and-play connections speed installations
Centralized and distributed split configurations available
Supports FTTx or 5G cellular application
Technical Specifications
Dimensions 
3 x 4 x 5.5" (83.8mm x 111.8mm x 139.7mm)
Mounting Options
Below Grade: handhole or flowerpot, Above Grade: Pole or Pedestal with mounting bracket,
Aerial: Strand mount with Deltec strap and spacers
Material
Black UV resistant Thermoplastic
Input Port
(1) SeeChange 14 mm MPO
Drop Ports
(2) or (4) SeeChange 14 mm SC/APC
Output Express Port
(1) SeeChange 14 mm MPO
Weight
13.3 ounces