CraftSmart TAP-Splice Home Deployment Kit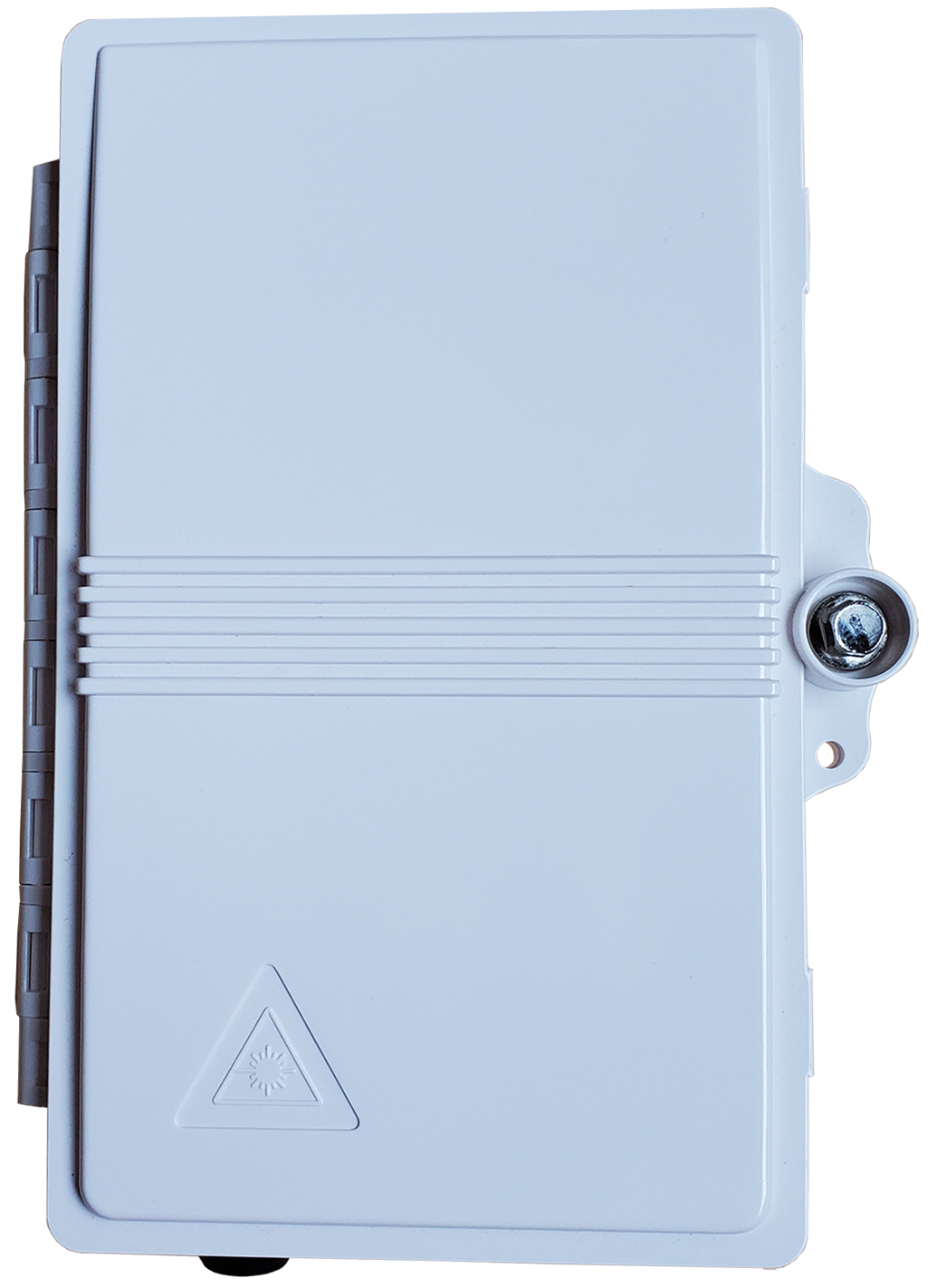 CraftSmart Home Deployment Kit (HDK)
extends Clearfield's field-proven fiber management expertise and leading-edge fiber connectivity performance all the way into the home. Starting with the Test Access Point (TAP) solution of your choice, the Home Deployment Kit packages the required patch cords, fiber jack (Clearfield's CraftSmart Fiber Outlet) and necessary adapter and splice sleeve installation accessories in a single box. Truck rolls are minimized and customer turn-up is rapid. Choose the
CraftSmart Splice TAP HDK
for environments where splicing or patch is needed and minimal slack storage is desired within the unit mounted outside the home.
Product Details
The CraftSmart Splice TAP is a IP-66 patch or splice drop termination point that allows for any type of fiber drop cable to be spliced to an included 1-meter fiber pigtail and plugged into the supplied coupler. This method allows the pre-terminated FLEXdrop entrance fiber to be easily plugged into the Splice TAP and routed into the home. The 4.0 x 6.5 x 1.75 inch footprint of the CraftSmart Splice TAP enables providers to discretely place the fiber termination on the side of the home.
CraftSmart Fiber Outlet
The CraftSmart Fiber Outlet can accommodate 4 entrance points for 3mm cable and up to 4 SC adapter ports. The splice tray is hinged and easily removable for non-splicing applications. This small indoor enclosure provides both bend limiting protection and a secure termination point to connect the entrance fiber to the included equipment jumper.
CraftSmart FLEXdrop
FieldShield FLEXdrop cable has an OSP-rated PVDF jacketing that allows for the transition of FLEXdrop from the OSP environment directly into the inside plant, with the added benefit of being UL listed for plenum applications. FLEXdrop can be used as a building wrap at turn-up, maximizing installation efficiency.
Features & Benefits
CraftSmart Splice TAP
Integrity
​Protection
Clamping for feeder cable and drop cable 
Integrated splice tray
Access
Accepts 10mm microduct and standard flat drop
Removable rubber entrance/exit grommets
Investment
Access available without customer needing to be there to identify potential problems
CraftSmart Fiber Outlet
Integrity
Supports industry standard SC adapters
Protection
Snap-on cover for dust free protection
Access
Easy installation
Accommodates 4 adapter ports
Four cable entrance points
Investment
Cables can be connected without splicing
Hinged and detachable splice tray
---
Technical Specifications
CraftSmart Splice TAP
Dimensions
4.00 x 6.50 x 1.75"
Weight
2 lbs.
Rating
IP-667
Max. Capacity
SC - 2 Ports, LC - 4 Ports, PLC - 1 x 2 (SC)
Installation Size
6.40 x 3.12"
Material
PC+ ABS
Color
White
---
CraftSmart Fiber Outlet
Dimensions
3.9 x 3.2 x 1.25 inches (100 x 80 x 32 mm)
Color
White
Operating Temperature
-20°C to 60°C
Material
ABS
Adapter Style Receptacle
SC and LC 
Adapter Slots
4 Slots
Accessories
Removable Storage Tray