FieldShield SC and LC Pushable Fiber Connectors / Assemblies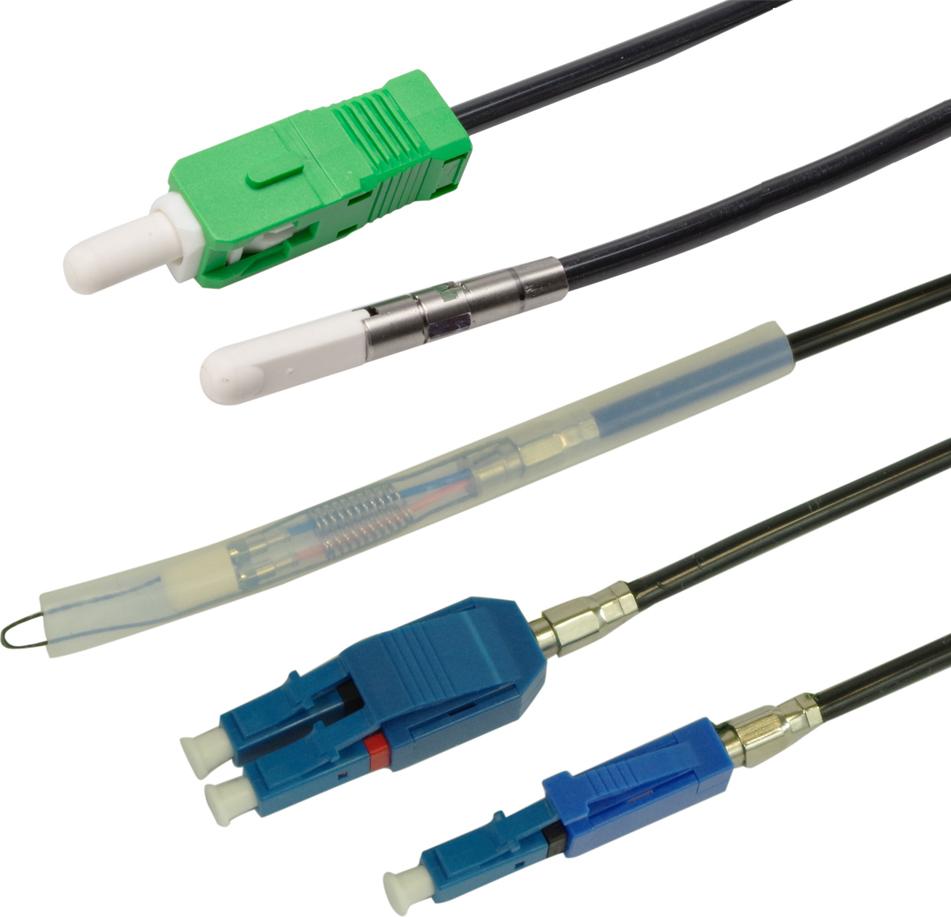 Designed to simplify the deployment of fiber where one or two fibers are required, FieldShield SC and LC Pushable Assemblies provide a tech-friendly field assembled connector that snaps together in seconds without jeopardizing fiber protection or optical reliability. FieldShield Pushable Assemblies greatly reduce installation costs for Fiber to the Home (FTTH) installations, business class services, cell backhaul or any other small count delivery application.
Product Details
FieldShield Pushable Assemblies are factory terminated and polished SC and LC connectors designed to be terminated on simplex and duplex FieldShield Pushable Optical Fiber Assemblies. After being pushed or pulled through FieldShield Microduct, the smooth wall protective sleeve is easily removed and an outer housing is snapped into place. This creates an industry standard connector without mechanical or fusion splicing. All SC and LC FieldShield Pushable Assemblies styles can be pushed/pulled in all FieldShield Microducts.
Features & Benefits
Integrity
Terminations are designed, tested and certified to Telcordia GR-326 and GR-1435
FieldShield fiber cable designed, tested and certified to GR-20
Available in singlemode SC/UPC, SC/APC, Simplex and Duplex LC/UPC, Simplex and Duplex LC/APC
Protection
Smooth wall protective sleeve is easily removed and an outer housing is snapped into place
Option for FlexConnector in YOURx applications
Access
Zirconia ceramic ferrule measuring 1.25 mm O.D.
Tool-less installation
Investment
Tech-friendly pre-terminated pushable fiber connectors rapidly decrease deployment times and reduce installation costs by eliminating in-field splicing
Pushed directly into a Clearview® Cassette, FieldShield is optimized for placement alongside Clearfield's FieldSmart® fiber management platforms
Technical Specifications
Minimum Performance Specifications for Terminated Singlemode Connectors
Connector Type
Ferrule Material
Polish Type
Ins. Loss Typical 
Max Ins. Loss
Min. Ret. Loss
SC or LC
Ceramic
UPC
0.15 dB
0.20 dB
55.00 dB
SC or LC
Ceramic
APC
0.15 dB
0.20 dB
65.00 dB