FieldShield FLATdrop Peelable Fiber Drop Cable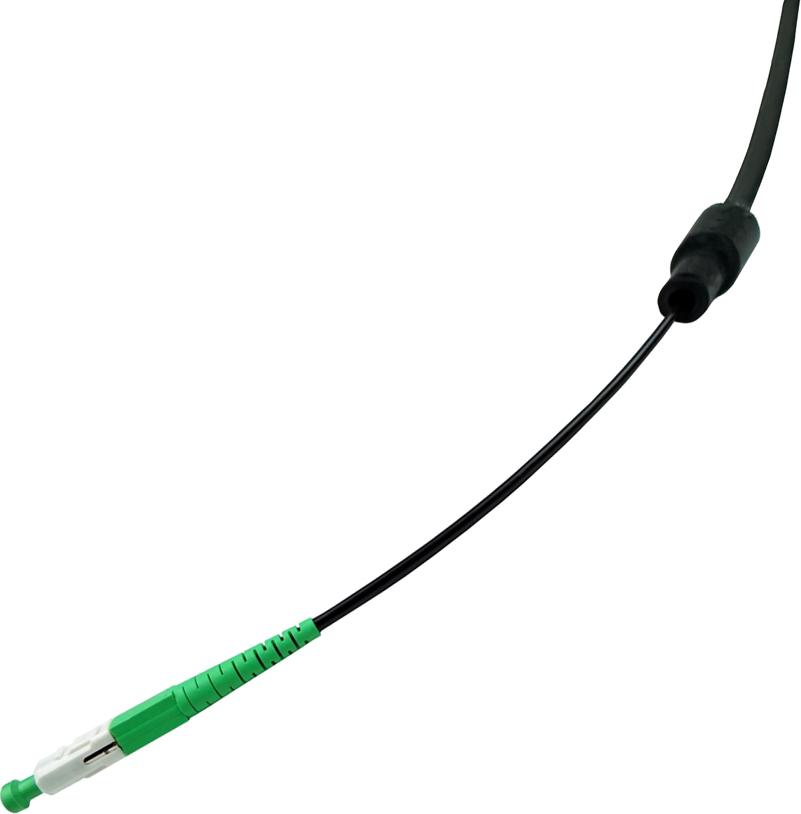 FieldShield FLATdrop is a peelable drop cable solution for the access network such as FTTH and FTTB. FLATdrop takes industry standard flat drop cable that is factory preconnectorized and incorporates a 10 mm FieldShield FlexConnector, providing simple plugand-play connectivity between the YOURx-Terminal and YOURx-TAP. 
Product Details
FieldShield FLATdrop is the first pre-connectorized flat drop style cable to provide hardened environmental performance on a peelable flat drop style cable without the added cost or dependency on the market's existing bulky connector. Connectivity to access terminals is achieved through the innovative FlexConnector, which snaps into the YOURx-Terminal and YOURx-TAP, providing an air-tight and water-tight connection.
Connector options for this product include FieldShield SC and LC Pushable or FieldShield MPO Pushable.
FlexConnector Options
Factory Installed: the FlexConnector is shipped permanently installed on the pre-connectorized cable.
Field Installable: the FlexConnector is shipped separately to be installed in the field over a Pushable SC. This is an ideal solution for eliminating excess slack storage when standard cable lengths are used for custom drop distances. The FlexConnector can be field installed on the pre-connectorized cable (full plug-and-play) or blunt cable followed by a splice-on connector.
Accessories
Field Installable FlexConnector (FSH-FIFC-4PAK)

Once the cable has been prepped, the flat cable is sandwiched between the two retainer clips, pinched into place and then the FlexConnector is pushed and snapped together with the retaining clips
Features & Benefits
Integrity
Available in singlemode
Supports most industry standard flat drop cable
FlexConnector is designed, tested and certified to GR-771
Terminations are designed, tested and certified to GR-326 
Protection
FlexConnector provides an air-tight, water-tight connection
FLATdrop peelable cable allows for the outer jacket to be stripped back to expose the more flexible 3mm sub-unit, easing storage of terminated ends
Access
Flat drop cable construction allows for installation in direct bury and aerial applications
Pre-terminated with an SC, LC or MPO connector or with pigtail for customer choice application
Toneable cables allow for traceability
Investment
Leveraging the low cost of a traditional optical flat drop cable with option for plug-and-play field terminations
Quick and easy deployment allows capital investment to be aligned to customer take rates 
FieldShield FlexConnector available in 4 packs for field installations
Technical Specifications
FieldShield FLATdrop 
Core Size and Type
Singlemode
Inner Cable Jacket OD
3.0 mm Ruggedized or Small Footprint 900 µm Sub-unit
Cable Types
Flat Drop Cable (Dielectric/Toneable)
Connector Types
SC, LC, MPO
Breakout Length
14 inches (355.60 mm)
Operating Temperature
-40°F to 176°F (-40°C to 80°C)
Color
Black Jacket and White Sub-unit
Markings
Part number, lot number, footage markers every two feet