Centralized-Radio Access Network (C-RAN)
Over the last several years, mobile network architectures have been evolving to a new structure that separates the RF portion of the radio from the digital portion, allowing the radio to be located closer to the antenna. Clearfield has a line of fiber termination products ideally suited for this architecture.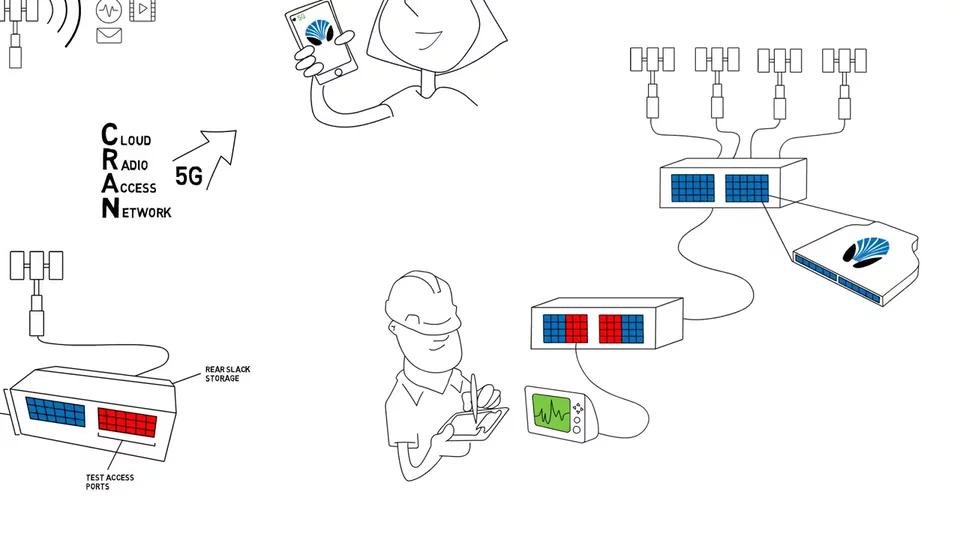 The separation of the digital processing capabilities – also called baseband unit (BBU) – from the analog radio or remote radio head or unit (RRH or RRU) reduces the equipment footprint at the cell site and allows for more efficient network operations. In this architecture the connection between the BBU and RRU is provided via high-speed serial links over fiber-optic cable rather than a coax cable. These high-speed serial links use the Common Public Radio Interface (CPRI), Open Base Station Architecture Initiative (OBSAI), or Open Radio Interface (ORI) specifications. CPRI is the most common interface used for fronthaul.
Clearfield has specific, established, scalable products for CPRI applications in field proven designs. These frame and panel products allow for organized management, testing and protection of your critical fiber circuits. Connections from your inbound LEC through transport routers and BBUs or controllers outbound to your cell sites are all easily managed and recorded with our Clearfield solution.
Other Wireless Environments: