FieldShield Plenum 10/6 mm Microduct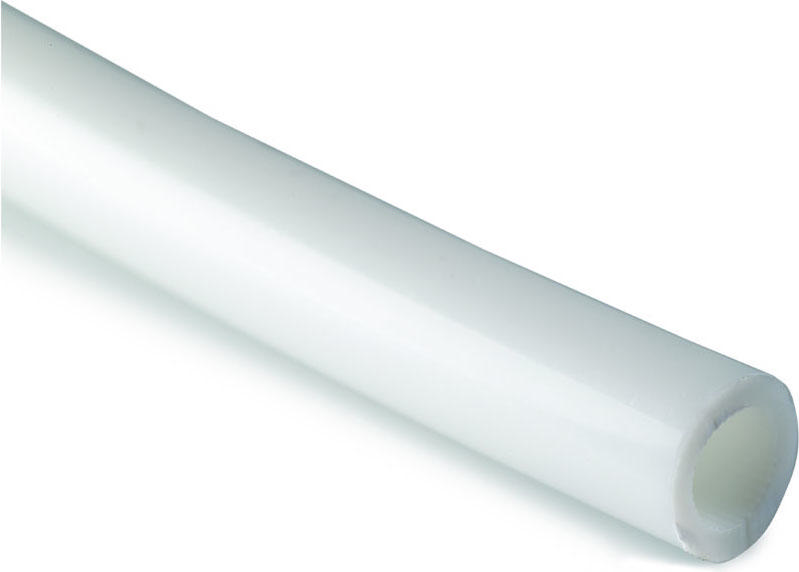 Plenum rated microducts provide a self extinguishing raceway to protect and deploy optical fiber in airspaces, raised floors and other indoor applications designated as plenum air spaces. Plenum 10/6 mm Microduct has an outer diameter of 10 mm and an inner diameter of 6.9 mm.
Product Details
FieldShield Plenum 10/6 mm Microduct is a durable, polyvinylidene difluoride (PVDF) crush resistant microduct suitable for protecting fiber in any indoor application. Easily mated with an airtight and waterproof coupler, FieldShield Plenum Microducts integrate with direct bury and aerial microducts creating a single and continuous pathway from outside plant to inside plant environments.
Features & Benefits
Integrity
Compliant to Telcordia GR-3155
Conforms to UL-2024. ETL listed.
Protection
Plenum rated material self-extinguishes flame and does not reignite
High tension and crush resistance allows microduct to be pushed through existing conduit and around tight corners without degrading microduct
Access
Quick and easy to install
Small 10 mm footprint makes FieldShield ideal for all types of indoor implementations maximizing space in ladder racks, raised floors and air handling elevator shafts
Smooth core enables fiber to be pushed or pulled with minimal resistance
White color for easy identification
Investment
Extends the capacity of existing conduit previously considered exhausted
Technical Specifications
| | |
| --- | --- |
| Length | 2,000 feet (609.60 m) per spool (-0 / +5%) |
| Outside Diameter | 0.394" (10.01 mm) |
| Inside Diameter | 0.272" (6.91 mm) |
| Wall Thickness | 0.059" (1.50 mm) |
| Slip Layer | Minimum 0.004" (0.102 mm) |
| Ovality | ≤ 5% |
| Minimum Bend-Radius | 6" (152.40 mm) radius, supported 4" (101.60 mm), unsupported 8" (203.20 mm) |
| Material | Polyvinylidene Difluoride (PVDF) |
| Rating | Plenum rated |
| Operating Temperature | -40°F to 176°F (-40°C to 80°C) |
| Installation Temperature | -14°F to 158°F (-26°C to 70°C) |
| Color | White |
| Tone Wire | N/A |
| Tone Wire Diameter | N/A |
| Markings | Part number, lot number, footage markers every two feet |
| Spool Size | 12" ID x 24" OD x 15" IW (304.80 mm x 609.60 mm x 381.00 mm) |
| Weight | 104 lbs (47 kg) |