FieldShield Aerial 14/10 mm Microduct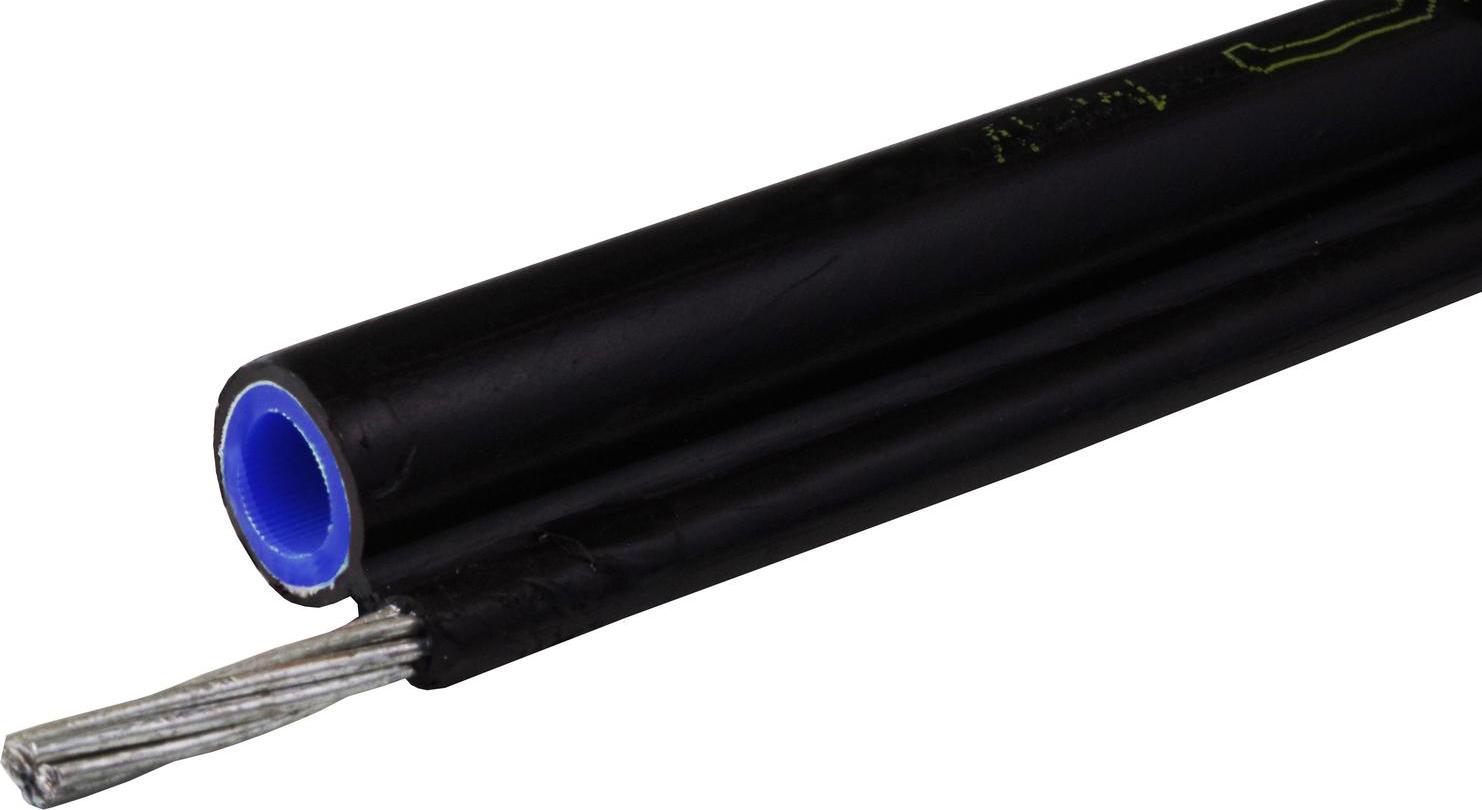 Designed to simplify the placement of fiber, FieldShield Aerial 14/10mm Microduct is a durable 14/10 solution, protecting fiber from exposed outdoor environments. FieldShield Aerial Microduct easily integrates into pole mounted distribution terminals providing an aerial pole to pole distribution and "last mile" drop to the customer premise.
Product Details
FieldShield Aerial 14/10 Microduct is a 14mm diameter, self-supporting (figure-8 style) microduct intended to deploy fiber the same way an aerial drop is installed. Designed to comply with North American storm and ice loading standards, the strength member makes FieldShield Aerial 14/10 Microduct the solution for spanning up to 500 feet (152.40 m). The FieldShield Aerial 14/10 Microduct supports FieldShield Pushable Optical Fiber up to 5.5 mm in diameter.
Features & Benefits
Integrity
Compliant to Telcordia GR-3155
Protection
High crush and tension resistance protects duct from harshest environmental conditions
Made with HDPE to prevent degradation from sun and elements
Access
Industry standard black for high visibility in aerial applications
External aerial strength support requires Clearfield FS-DEADEND-AD10 for dead end application
Quick and easy to install in self-supporting aerial applications
Smooth core with additional slip lining enables fiber to be pushed or pulled with minimal resistance
Standard nylon pull string simplifies deployment of fiber when pulling or using a push/pull combo
Investment
Tech-friendly deployment methods reduce installation expenses
Technical Specifications
FieldShield Aerial 14/10mm Microduct
Length
3,281 feet (1000.05 m) per spool (-0 / +5%)
Outside Diameter
0.551" (14mm +/- 0.2mm)
Inside Diameter
0.390" (9.8mm)
Wall Thickness
0.079" (2mm +/- 0.2mm)
Slip Layer
Minimum 0.004" (0.102mm)
Max. Tensile Load
2,900 lbs. (1315.42 kg)
Ovality
≤5%
Crush Resistance
900 psi
Rating Length
500 foot (152.40 m) span in North America heavy zone
Minimum Bend Radius
12" (304.80 mm) radius
Material
HDPE
Operating Temperature
-40°F to 176°F (-40°C to 80°C)
Installation Temperature
-14°F to 158°F (-26°C to 70°C)
Color
Black
Figure 8 Strength Wire Material
7 x 1.6mm stranded galvanized
Markings
Part number, lot number, footage markers every foot
Spool Size
55" OD x 44" W (1397.00 mm x 1117.60 mm)
Weight (3,281 feet on spool)
1,036 lbs. (469.92 kg)