FieldShield D-ROP Pre-Connectorized Drop Cable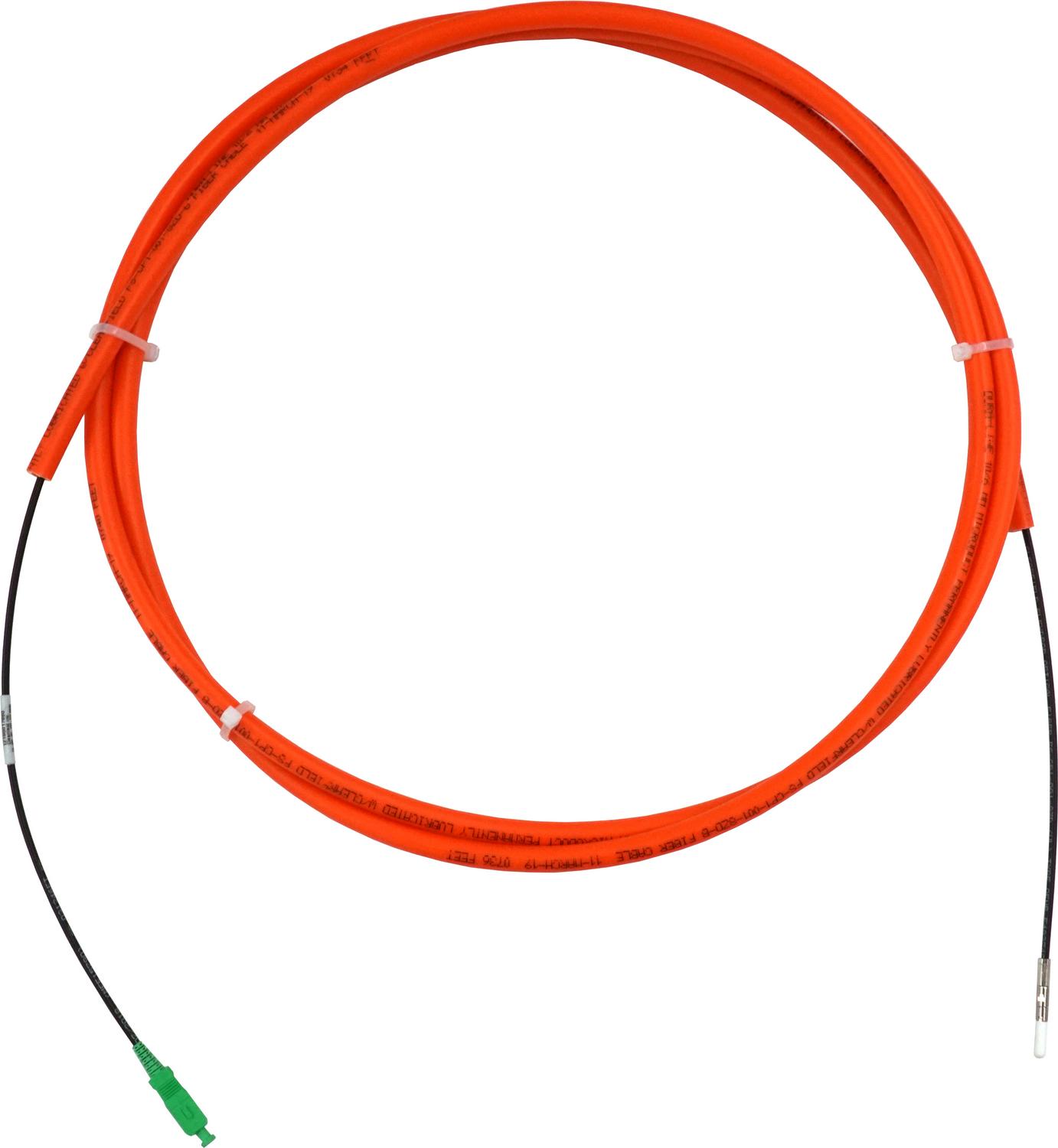 Building upon the restoration promise of FieldShield Pushable Fiber, FieldShield D-ROP is a pre-connectorized drop cable delivered to market pre-placed in microduct. The microduct plugs directly into the FieldShield FlexPort, providing an air-tight, water-tight connection between the YOURx-TAP and the YOURx-Terminal.
Installed as a single-pass deployment, FieldShield D-ROP provides ease of restoration. In the event of a future fiber cut, a field technician easily identifies the cut area, and utilizes a simple coupler and a FieldShield Fiber Assembly to restore service.
Product Details
D-ROP cable presents the same footprint as a flat drop cable with the added advantage of being restorable. As with all FieldShield ducted solutions, fiber cuts are located and microduct is repaired with repair kit. A new pushable assembly is installed, minimizing costs and time to restore the service outage. It provides a completely protected pathway from the access point directly to the premise, business or antenna with the option for restoration after accidental fiber cut.
D-ROP does not have the slack storage challenges that a flat drop presents because the duct slack can be ring cut and removed leaving only the fiber assembly.
Connector options for this product include FieldShield SC and LC Pushable Connectors.
Features & Benefits
Integrity
Duct is compliant to Telcordia GR-3155
Terminations are designed, tested and certified to Telcordia GR-326
Fiber cable certified to Telcordia GR-20 and GR-409
Available with singlemode fiber
Protection
FieldShield FlexConnector provides an air-tight, water-tight connection
FieldShield Direct Bury Microduct has high tensile strength and crush resistance that withstands all types of implementations including open trenching, vibratory plowing and directional boring
Duct is constructed from HDPE to prevent degradation
Access
Available pre-terminated with SC and LC
Includes bend-insensitive fiber
Microduct pushes directly into a YOURx-Terminal or YOURx-TAP
Investment
Pre-connectorized for a labor-lite, plug-and-play installation