FieldSmart FxDS Fiber Cable Frame Clamp Kit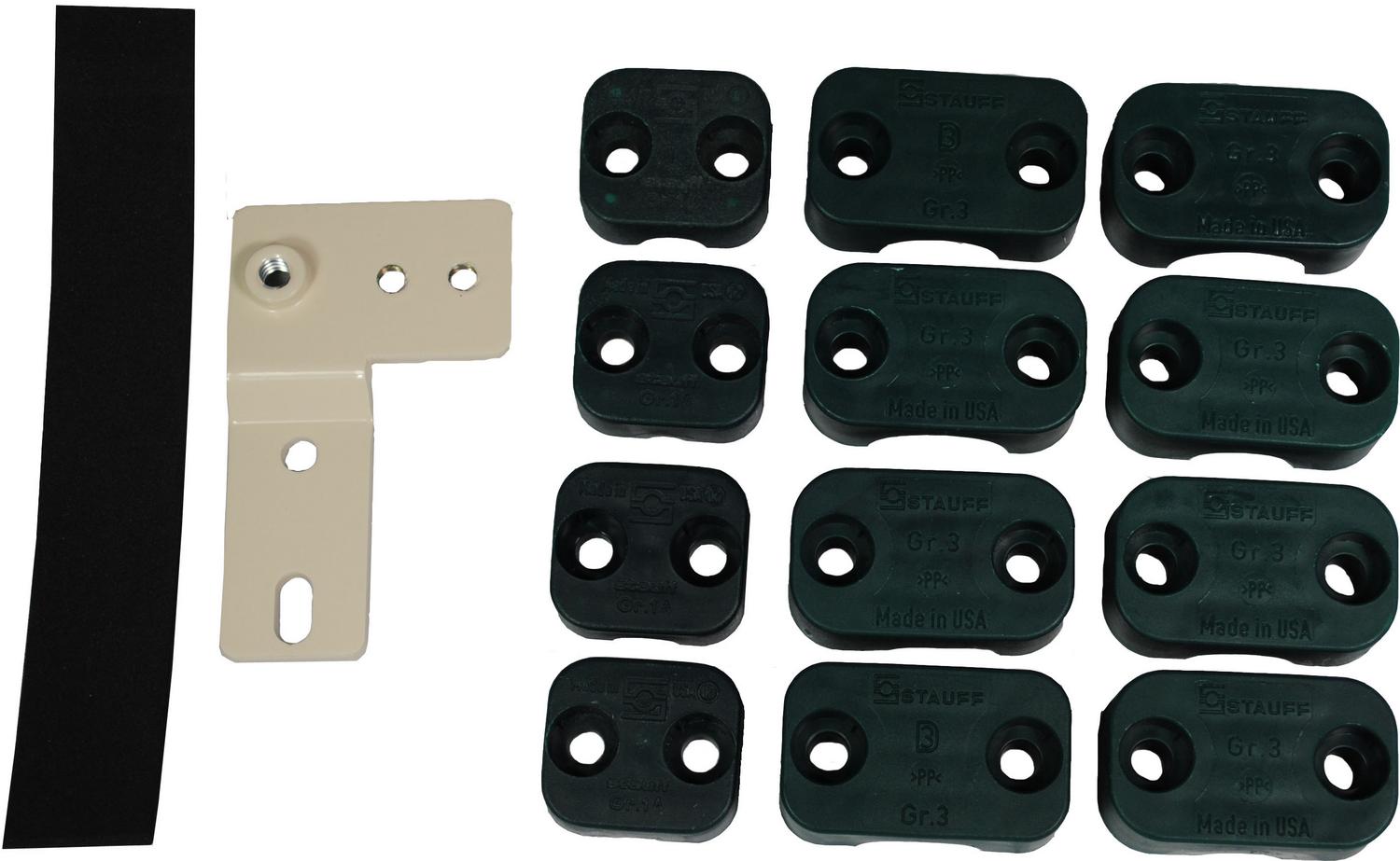 For on-frame patch & splice application, the desire to clamp onto the frame rather than a FieldSmart FxDS Panel may be desired to address proper cable sweep from the frame into the panel. The frame clamp can also be used to manage incoming cable at an additional location on the frame when a more robust and rigid capture is required due to the O.D. size of the cable and the number of incoming cables.
Product Details
The Frame Clamp Kit comes with bracket for mounting onto the frame, clamp shells and mounting hardware. Mounts to 19" or 23" (482.60 mm or 584.20 mm) standing frames or cabinets.
Features & Benefits
Can be used on any frame
Comes with multiple size clamp
Holds cable diameters up to 1" (25.40 mm) in diameter