FieldSmart DIN Rail Cassette Mounting Bracket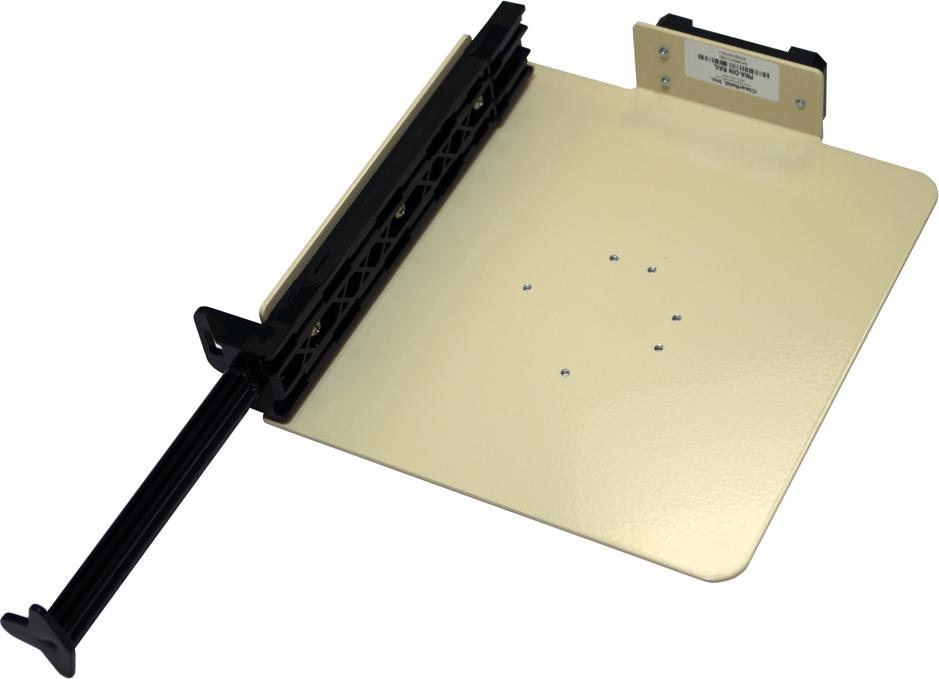 The FieldSmart DIN Rail Cassette Mounting Kit easily mounts to any TS-35 (35 mm wide x 7.5 mm high or greater rail) industry standard DIN rail. The DIN rail clip "grips" the rail on both the top and bottom lips for tool-less installation. This is an ideal solution for applications requiring maximum system reliability and flexibility. It is perfectly suited for Transportation, Machine Building, Municipality, Oil and Gas Refinery, and Alternative Power Generation applications. It is also ideal for more general use in customer premise locations, enterprise networks and remote locations. Utilizing the Clearview® Blue Cassette, the new DIN Rail Mounting Kit allows you to bring fiber management to areas where it was not able to be installed before.
Each cassette will provide 12 ports of connectivity for patch and splice (Clearfield's incassette splicing solution), patch only (stubbed) or plug-and-play (MPO/MTP) configurations.
Product Details
The DIN Rail Cassette Mounting Kit includes the cassette mounting tray, bracket and rail mount clip. DIN rail tray and cassettes can be mounted vertically, horizontally or with adapters facing out with no specialty bulkheads needed. Up to two Clearview Cassettes can be mounted on one bracket. Brackets can be mounted next to each other for future growth.
Features & Benefits
Integrity
Allows Clearview Cassettes to attach to DIN 35mm slotted rail
Modular and scalable
Protection
Durable steel plate
Radius bend protection of all fiber cable within the Clearview Blue Cassettes
Access
Provides central location where external and internal wiring can be connected quickly and efficiently
Associated devices can be mounted adjacent to each other, thus reducing the length of interconnect wiring
360° cassette mounting options
Investment
Reduces installation time
Saves space - no need to panel mount all components
Versatile mounting options
Easy snap on/snap off capability
Technical Specifications
Specification
Description
Dimensions

Cassette Tray: 1.72" H x 7.75" W x 6.96" D (43.69 mm x 196.85 mm x 176.78 mm)

Rail Mount Clip: 2.68" H x 1.38" W x 0.32" D (68.07 mm x 35.05 mm x 8.13 mm)

Port Density
12 or 24 Ports
Cassette Types Supported
Clearview Blue
Connector Types
SC/UPC, SC/APC, LC/UPC, LC/APC