Today's broadband deployment pace is much different than it was even a year ago. With more people working from anywhere, the demand for high-speed broadband is higher than ever. This demand is driving the need for more and more fiber connections. In particular, the access portion of the network with fiber terminals and drop cables connecting the homes and businesses is booming.
This demand has outpaced the supply of traditional fiber drops (flat drop), resulting in a different sort of headache for network builders. Long lead times on critical components of a network build can wreak havoc with a deployment schedule. Crews need products on time if they are to build efficiently and on budget. Delays in product availability are costly and unforeseen delays can have a ripple effect on downstream projects as well.
The Good News:
Clearfield fiber terminals are designed to accept multiple drop types as well as provide plug-and-play capability. These features positively affect a network build - giving both the planner and builder the ability to use different drop types in the same deployment. Even if they are well into the build and run into supply issues, choosing an alternate drop cable can seamlessly keep the installation crews supplied with the materials they need to get the job done.
The flat drop fiber cable is typically delivered in bulk and without a connector on either end. This presents a couple of additional problems for the network installer. It takes time in the field to terminate fibers both at the customer's end and at the terminal. Time costs money and the accumulated time to terminate both ends of the drop fiber can add 20-30 minutes to each installation. When multiplied over 500 homes the cumulative additional time is as much as 15,000 minutes or 250 extra hours!
A plug-and-play solution can eliminate almost all this cost because it takes literally seconds to plug in a drop versus the time spent prepping and splicing on a connector at both ends. 
A plug-and-play solution brings the added benefit of installation ease and simplicity. Because of this, the skill level of the technician does not have be factored into the installation and because Clearfield drop solutions are toolless, nearly any technician can terminate the drop as easily as plugging a cord into an outlet. Manufacturing the pre-connectorized drops in a factory-controlled environment also assures the highest level of signal reliability. The worries of a marginal or bad termination are virtually eliminated because this function is no longer done in the varying conditions brought about by both technician skill level and the environment encountered in the field.
Using Clearfield's plug-and-play terminal and drop solutions gives both planners and builders peace of mind knowing they have the flexibility to mix and match drop types and still have the simplicity and reliability of plug-and-play that will enable them to get the job done right and on time.
By Scot Bohaychyk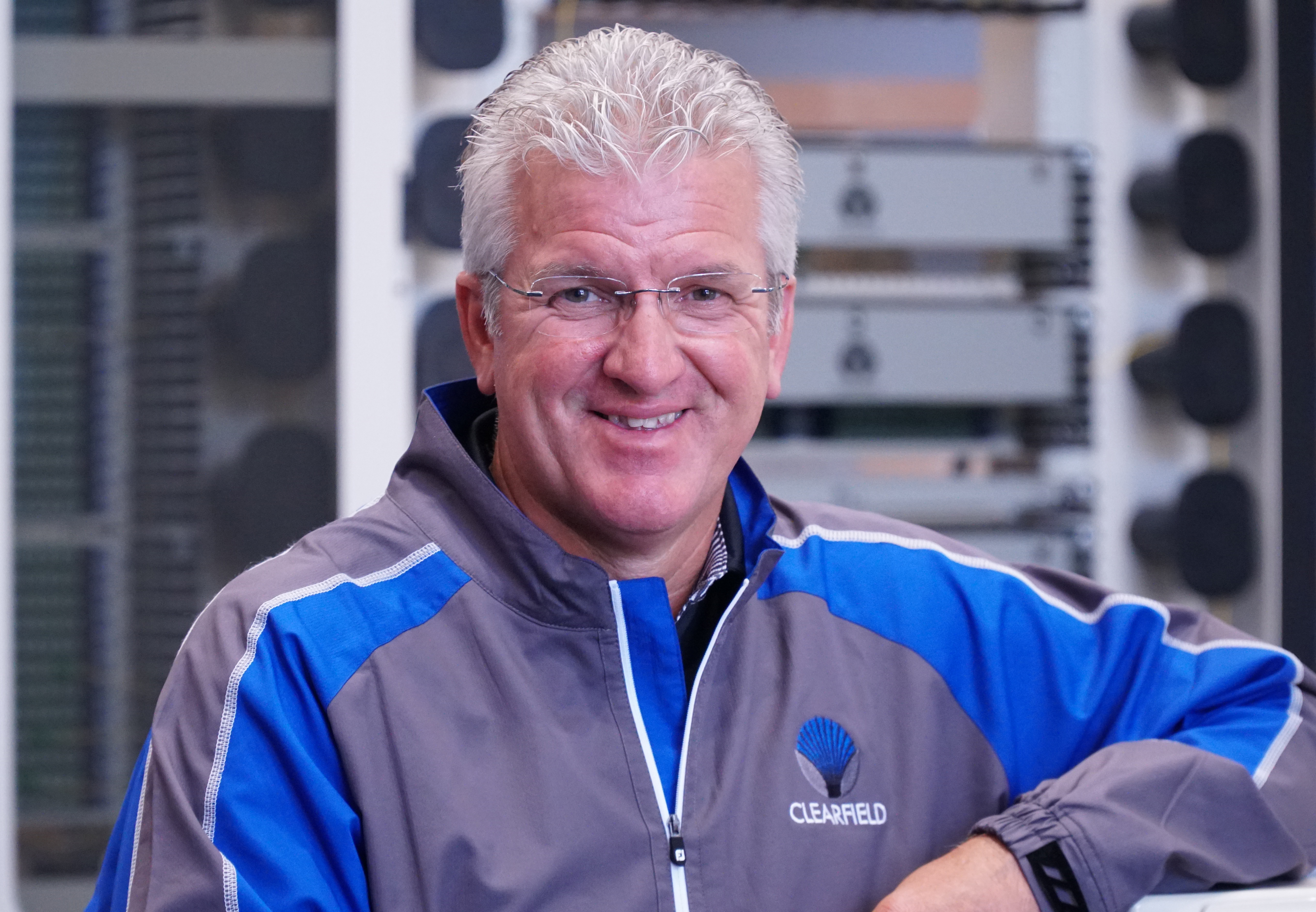 Scot Bohaychyk (Market Manager, Wireless) has nearly 40 years in the telecommunications industry. Scot's background includes serving in The White House Communications Agency, providing communications infrastructure support. Scot's private sector experience includes OSP field and engineering experience, as well as market development and sales work in the fields of blown and pushable fiber for long-haul fiber installations…both in the United States and overseas.