The first Earth Day celebration occurred nearly 50 years ago on April 22, 1970 as the spring sunshine brought out 20 million Americans in support of environmental reform[1]. Since then companies around the world have stepped up their game to demonstrate support of policies that provide a more sustainable environment. At Clearfield, we are happy to announce our "Going Paperless" initiative as we celebrate Earth Day 2019.
Clearfield's solutions enable network owners and operators to cost-effectively deploy and manage fiber infrastructure, transforming infrastructure into a key advantage, lowering short-term and longer term capital expenditures (capex) and operating expenditures (opex) while flexibly supporting future bandwidth and network growth[2]. As a supplier of high-tech fiber products, we routinely ship product literature (including printed manuals for complex products) as part of the product packaging to their final destination. But starting now, we are changing that by Going Paperless.
Going Paperless saves time and paper by setting up paperless product manuals viewable using a QR code. The QR code ships with every effected product. Scanning the QR code allows our customers to view product documentation on their mobile app, tablet or laptop. The QR code directs customers to a landing page on the Clearfield website dedicated to Installation Manuals for the product family.
By switching over to QR codes from printed materials at Clearfield, we will accomplish the following:
Over 50,000 product manuals per year are eliminated
Over half a million sheets of paper are saved annually
Printing costs of outsourced manuals are eliminated
Our customers are looking for every possible way to streamline their business, cut costs, and save time. Clearfield's Going Paperless initiative is a win-win not only for Clearfield but also for our customers who have been building sustainability programs for years. Going Paperless is one more way Clearfield is demonstrating value to our customers and the environment.  It just makes sense and is the right thing to do.
[1] Jack Lewis (November 1985). "The Birth of EPA" The United Sates Environmental Protection Agency. Archived from the original on September 22, 2006.
[2] Julie Kunstler, (April 10, 2019). "On the Radar: Clearfield is transforming network infrastructure", Ovum
By Kevin Morgan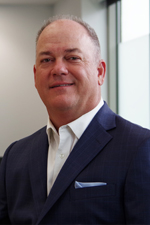 Kevin Morgan is Chief Marketing Officer of Clearfield, Inc., the preferred supplier specialist in fiber management and connectivity platforms for communication service providers. He has vast experience in communications technology, fiber optic systems and business product marketing. Kevin began his career at BellSouth (now AT&T) leading product evaluations of broadband technologies. Later, at ADTRAN, he led product management and marketing. He is well known in the industry for his roles at the Fiber Broadband Association and was recently elected Chair-Elect on the board of directors for 2018. He holds a Bachelor's in Electrical Engineering (Auburn) and an MBA (Alabama). Kevin can be reached at kmorgan@clfd.net and on Twitter @kevinmorgan520.