WaveSmart Variable Optical Attenuator (VOA) & Patch Cord Splitters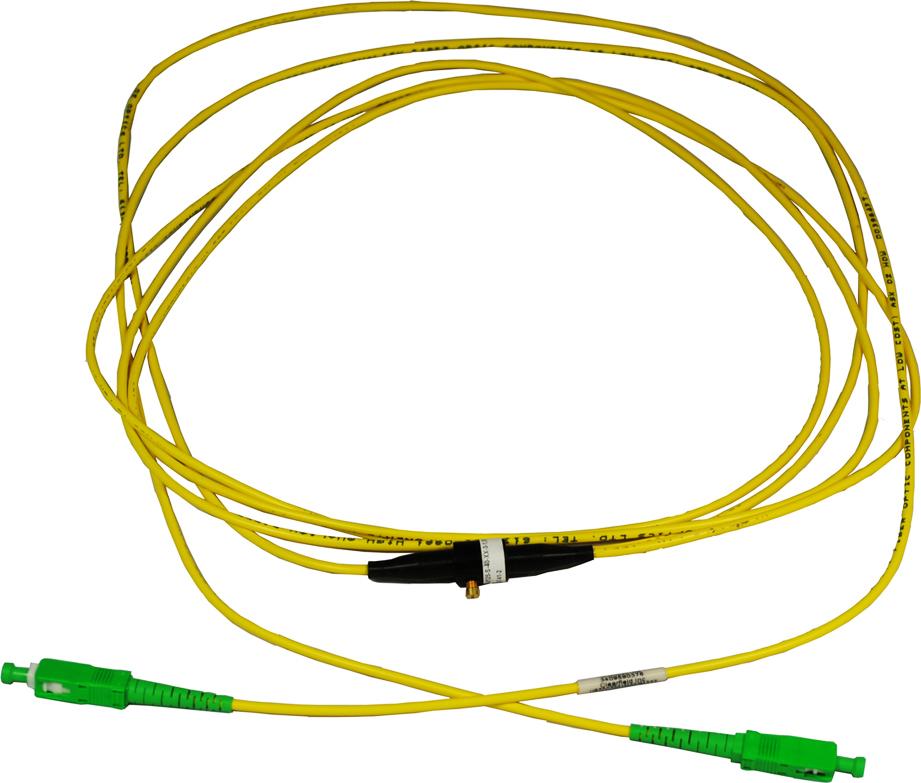 A variable optical attenuator (VOA) is a device designed to attenuate an intensity or power level of an input optical beam in a controlled manner to produce an output optical beam with different attenuated intensities. Variable optical attenuators play an important role in the implementation of modern information networks having optical interconnects. In fiber optic communication systems, variable optical attenuators are broadly employed to regulate the optical power levels to prevent damages to the optical receivers caused by irregular optical power variations.
Fiber optic patch cord splitters are optical devices that connect three or more fiber ends, dividing one input between two or more outputs or combining two or more inputs into one output.
Product Details
Clearfield® VOA and Patch Cord Splitters are optical components that are up-jacketed to 3 mm and terminated with any industry standard connectors.
Features & Benefits
Integrity
Compliant to Telcordia GR-1221 and GR-1209
Supports industry standard Singlemode and Multimode fibers and connectors
Outside plant hardened components
Protection
Ruggedized fiber up-jacket and packages available for superior protection
Multi-component custom packages available
Access
Compact tube style and discrete components offered for direct splice in options
VOA input available with up to one meter and output leg up to 30 meters
Up to 80 dB attenuation on VOA
Patch Cord Splitters available with up to one meter for input and nine meters on the outputs
Investment
WaveSmart VOA and Patch Cord Splitters offer an economical, dense and user-friendly solution for deploying fiber in any optical network
Environmentally stable, high-isolation, low-insertion loss
All components tested 100% and include test documentation
Technical Specifications
| Specification | Description |
| --- | --- |
| VOA | 12 mm round x 15 mm L |
| Patch Cord Splitter | 90 mm L x 20 mm D x 10 mm H |
Environmental Reliability Tests
| Specification | Description |
| --- | --- |
| High Temperature Storage Test | 85°C for 2500 hours |
| Low Temperature Storage Test | -40°C for 2500 hours |
| Thermal Cycling Test | -40°C/75°C for 500 cycles |
| Fiber Pulling Test | 0.25 Kg for 250 μm fiber and 900 μm loose tube |
| Water immersion Test | 43°C, PH=5.5, for 340 hours |
| Vibration Test | 10~2,000 Hz Random, 20 g, three axes |
| Impact Test | 8 Drops, 1.8 meters high |
| Thermal Shock Test | 100°C |
Environmental Reliability Tests
Complies with Telcordia requirements TR-NWT-0012 21 & TR-NW T-00 1209

Optical characteristics
Thermal Cycling
Vibration Test
Salt Spray Erosion
Thermal Aging
Humidity Resistance
Variable Optical Attenuator Specifications
These attenuators are designed to meet Telcordia standards and can be used for 1300nm and 1550nm, as well as for C (1520-1570nm), L (1570-1620nm) and S (1470-1520nm) bands, with minimal changes in the insertion loss. Mounting holes provide easy attachment to PC boards and patch panels.
The attenuators consist of two base plates. Each base plate contains a fiber followed by a collimating lens. The attenuator is pre-aligned for optimum coupling efficiency using a patented tilt alignment technique. A threaded radial screw is used to block the collimated beam between the two lenses. Because the attenuator works by directly blocking the beam, it is polarization insensitive. A seal cap is used to seal the junction against temperature and humidity effects. The attenuator can even withstand immersion in water for extended periods of time. Attenuators are offered with singlemode, multimode or polarization maintaining fibers.