Drop Node Assemblies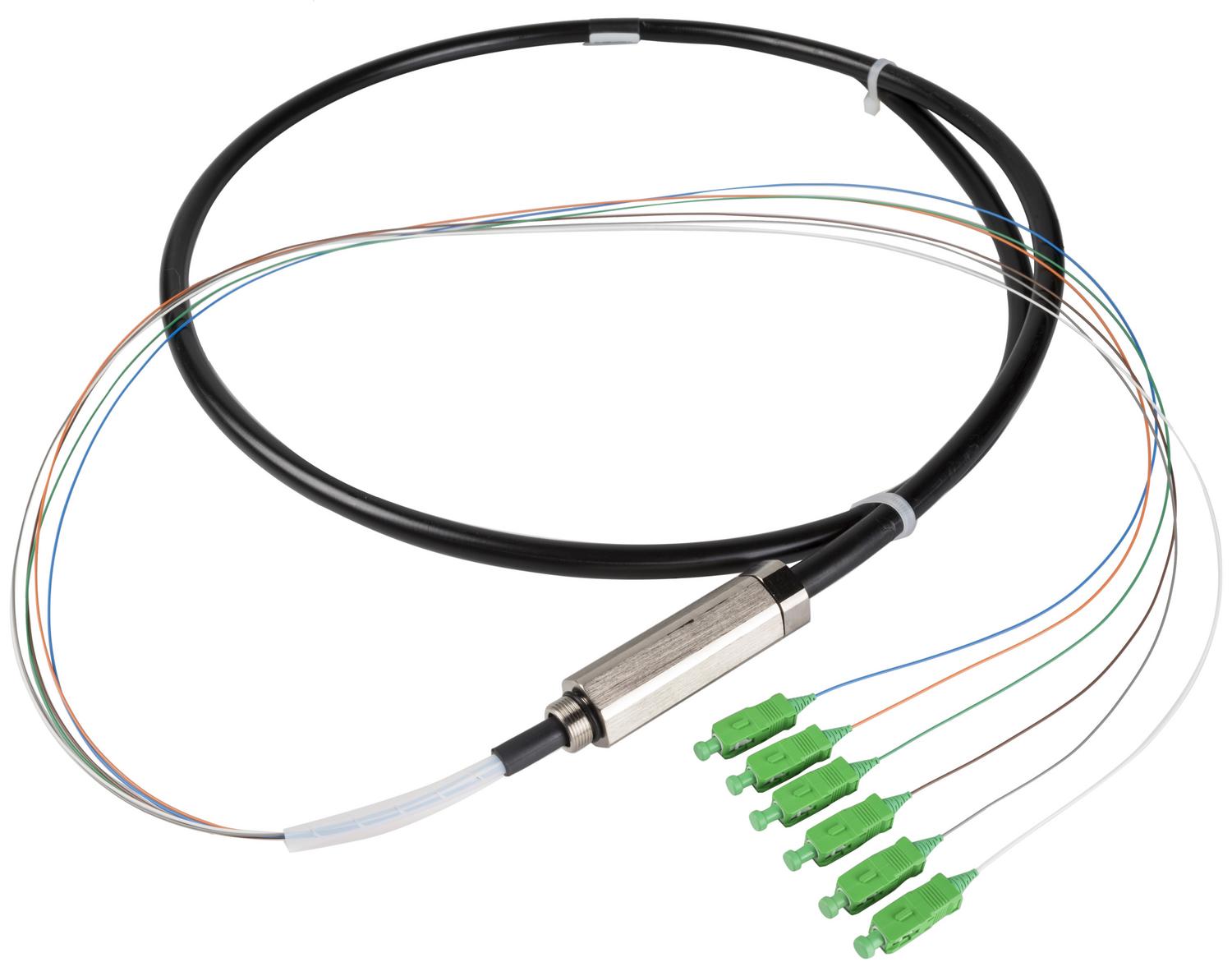 Drop Node Assemblies are designed to connect the optical distribution node to the optical drop cable in a CATV network.
Product Details
Clearfield® ensures the quality of its Drop Node Assemblies by utilizing factory terminated connectors, a fully water-blocked entry connector, loose tube, gel-filled cable (on most assemblies) and a GR-326 compliant 900 μm fiber termination process. This provides exceptional performance and stability over a full range of outdoor temperatures and environmental conditions. The end-user gains complete control over drop access and reconfiguration.
Features & Benefits
Integrity
Terminations are designed and tested to Telcordia GR-326
Drop Node Assemblies make ease of installation into Optical Distribution Node (ODN)
Supports industry standard singlemode fiber
Protection
Rugged cable design protects against harsh outdoor environments
Fibers up-jacketed using materials which can endure temperatures from -40°C to 200°C
Cables using loose tube gel-filled OSP cable are sealed to eliminate water penetration
Feed Through Fitting (FTF) strain relief guarantees that movement does not occur at the transition into the ODN
Strain relief matches cable load rating
Access
Industry standard terminations include SC and LC (ask a Clearfield representative for other available connectors)
Provides maximum cable management inside ODN using 900 μm or 2 mm up-jacket
Investment
Drop Node Assemblies offer a rugged solution for deploying fiber in any outdoor optical network
Environmentally stable, low-insertion loss, minimal back reflection
All assemblies are 100% tested
Technical Specifications
Specification
Description
Core Size and Type
Singlemode
Fiber Count

2-fiber, 4-fiber, 6-fiber (Riser)

4-fiber, 6-fiber, 8-fiber (Armored)

Jacket O.D.
900 μm, 2.0 mm
Cable Types
Outdoor (Riser), Outdoor Armored (Non-Rated)
Connector Types
SC/UPC, SC/APC, LC/UPC, LC/APC
Operating Temperature
-40°C to 85°C (-40°F to 185°F)
Breakout Length
Half meter, one meter, pulling eye, custom
Minimum Performance Specifications for Terminated Singlemode Connectors
| Connector Type | Ferrule Material | Polish Type | Ins. Loss Typical | Max Ins. Loss | Min. Ret. Loss |
| --- | --- | --- | --- | --- | --- |
| SC | Ceramic | UPC | 0.15 dB  | 0.30 dB | 55.00 dB |
| LC | Ceramic | UPC | 0.15 dB | 0.30 dB | 55.00 dB |
| SC | Ceramic | APC | 0.20 dB | 0.30 dB | 65.00 dB |
| LC | Ceramic | APC | 0.20 dB | 0.30 dB | 65.00 dB |