FTTH Drop Cable Assemblies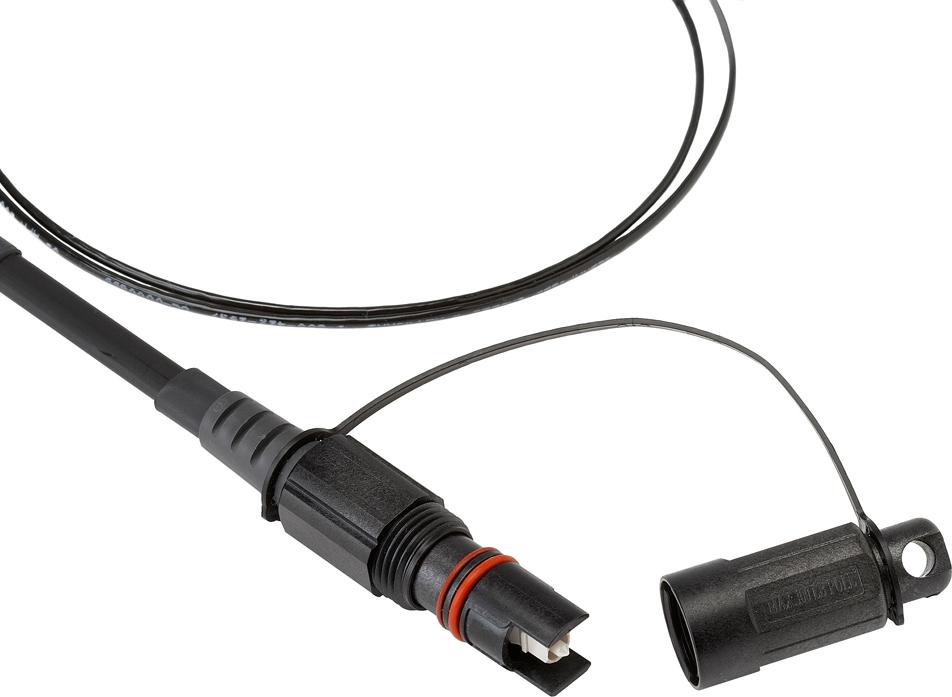 Our FTTH Fiber Drop Cable Assemblies are designed to connect the fiber access point (hand hole, pedestal or aerial) to the ONT on the home in an FTTH network.
Recognizing that no two networks are alike, Clearfield developed a wide choice of fiber drop cable solutions…giving you the flexibility of configuration that best suits your network environment, network design and fiber drop cable needs. Utilizing factory-terminated connectors, the fiber drop cable provides plug-and-play connectivity. When the assembly is equipped with a FieldShield FlexConnector, gone are the days of proprietary connections. The FlexConnector allows multiple size and type of last mile fiber drop cables to interconnect.
Product Details
Clearfield's proven ruggedized drop cable solutions include HFOC, ruggedized flat drop and ruggedized pigtail for splicing.
Features & Benefits
Integrity
Terminations are designed and tested to Telcordia GR-326
Supports industry standard singlemode connectors
Singlemode and multimode cable available
Protection
Uses ruggedized OSP rated flat drop cable
Single loose-tube is gel-filled for ultimate water blocking protection
FLATdrop peel-and-play cable allows for the outer jacket to be stripped back to expose the more flexible 3mm sub-unit, easing storage of terminated ends
Rugged black UV resistant jacket with two fiberglass strength members gives it the strength needed for all harsh environments
All-dielectric option allows deployment near power lines and utilities
Access
Flat drop cable construction allows for installation in buried or aerial applications
Industry standard terminations include SC and LC (ask a Clearfield® representative for other available connectors)
Toneable cables allow for traceability throughout the network
Investment
Ruggedized flat drop assemblies offer an economical solution for deploying fiber in any OSP optical network
Environmentally stable, low-insertion loss, minimal back reflection
All assemblies are 100% tested
Technical Specifications
| Specification | Description |
| --- | --- |
| Core Size and Type | Singlemode |
| Fiber Count | 1-fiber and 2-fiber |
| Jacket O.D. | 2.0 mm, 3.0 mm ruggedized |
| Cable Types | Flat Drop Cable (Dielectric/Toneable) |
| Connector Types | SC/UPC, SC/APC, LC/UPC, LC/APC, HFOC/APC |
| Operating Temperature | -40°C to 85°C (-40°F to 185°F) |
| Breakout Length | Half meter, custom |
Minimum Performance Specifications for Terminated Singlemode Connectors
| Connector Type | Ferrule Material | Polish Type | Ins. Loss Typical | Max Ins. Loss | Min. Ret. Loss |
| --- | --- | --- | --- | --- | --- |
| SC | Ceramic | UPC | 0.15 dB | 0.30 dB | 55.00 dB |
| LC | Ceramic | UPC | 0.15 dB | 0.30 dB | 55.00 dB |
| SC | Ceramic | APC | 0.20 dB | 0.30 dB | 65.00 dB |
| LC | Ceramic | APC | 0.20 dB | 0.30 dB | 65.00 dB |