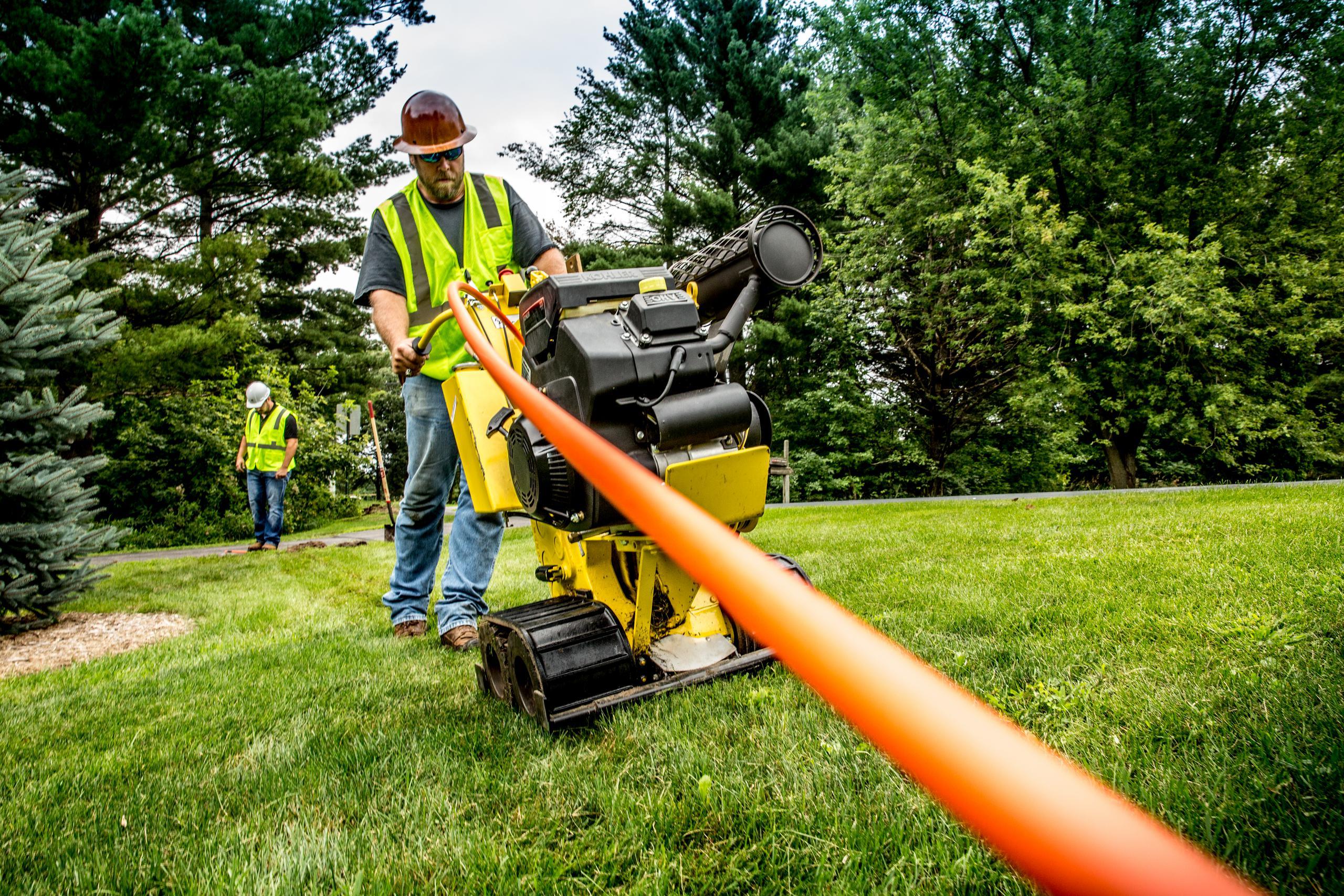 FieldSmart Outside Plant Training
Outside Plant Cabinets and Pedestals
Course Overview
The goal of today's outside plant deployment is to cost-effectively consolidate and distribute fiber deeper into the network.
At Clearfield, Outside Plant FieldSmart® products are designed from the ground up based on field-proven experience and offer truly unique solutions for today's FTTx rapid deployment demands. FieldSmart Fiber Scalability Center (FSC) Cabinets use the same components as FieldSmart FxDS Frame Kits deployed in the Inside Plant allowing technicians the ease of working with a single fiber management platform regardless of Inside or Outside Plant deployment.
In this section, you will learn about the Fiber Scalability Center (FSC) Cabinets and their different configurations. Training will focus on the various sizes, capacities, mounting options, installation practices and how to prepare and install the OSP cables. We will also teach you about and how to install the accessories, splitter modules and we will teach you proper jumper routing techniques. You will also learn about the 96 and 144 port PON pedestals, the different manufactures of compatible pedestals, how to prepare and install the OSP cables, splitter modules, and proper jumper routing techniques. The FieldSmart Makwa™, incorporates all of the features found in our above ground cabinets and adds the ability to deploy the FieldSmart FSC Distribution Hub in a below grade application.
Objectives
Know the different sizes and configurations
288 PON and the 432 PON, cross-connect cabinets and the Makwa can be pole mounted

All others are mounted on a vault

How to perform pole/vault mounting
How to bring in, prepare and install the OSP cable
Install splitter modules and route jumpers efficiently
How to prepare and install the OSP cables, splitter modules, and proper jumper routing techniques
Hands-On Training
288-Port PON Cabinet w/ 4" Riser

PON Cabinet Splitter and Staging Plate Installation
Mid-span Feed Through Plate Installation and Cable Routing
Routing Splitter Legs for Customer Turn-up
Video Demonstrations
FieldSmart (FSC) PON and Cross-Connect Cabinets Overview
FieldSmart (FSC) Hub Collapse Cabinet Overview
FieldSmart (FSC) Pole Mount Kit Installation
FieldSmart (FSC) Cabinet Mounting using Drill/Bolt Template

Pad Mounting
Vault Mounting
---
Outside Plant Access
Course Overview
Whether it's a pedestal, vault or wall box, we have the fiber management products to round out the last mile or access point of your network. FieldSmart Small Count Delivery (SCD) products can be placed aerially in pole or strand-mount closures, in pedestals on the ground or below-grade in small hand holes with closures that provide superior splicing or interconnect functionality. With the Clearview® xPAK Cassette at its heart, the FieldSmart Small Count Delivery (SCD) Case is the industry's only universal drop cable enclosure — supporting any cable construction.
This training section will focus on the Small Count Delivery line of products, test access points, and the various outdoor wall mount demark panels associated with OSP last mile access. Participants will learn about the components which make up the SCD case, cable installation, splicing, optical components integration, and the different mounting options for the case depending upon the specific application. You will also be introduced to the Test Access Point (TAP) Box and Outdoor Wall Mount Panels.
While providing configuration flexibility in any deployment, the SCD Case is the only enclosure optimized for pushable fiber. As a result, hands-on demonstration will include the proper installation method to distribute pushable fiber through a vault mounted SCD Case.
Objectives
Different products associated with OSP Access
Different sizes and types of Outdoor Wall Boxes

Mounting the panel
Preparing and splicing the OSP cable
Jumper Routing

Small Count Delivery Case (SCD), Panels and Wall Boxes

Accessories
Different mounting options

Pedestals

Applications
Proper installation techniques

Fiber Protection Vaults (FPV)
Test Access Point (TAP) Box
Hands-On Training
FDP and SCD Outdoor Wall Mount Boxes
Small Count Delivery (SCD) Case Fiber and Microduct Installation
Fiber Protection Vault (FPV) with Universal Mounting Bracket

Site Preparation
Excavation
Backfill Material
Tamping
Local community regulations and restrictions

Test Access Point (TAP) Box
Video Demonstration
Splice Only Pedestal Cable Prep and Installation